INTERNATIONAL ROAD TRANSPORT
Solutions
The international road transport services offered by the company MONSALA are a vital component in connecting businesses and individuals across different parts of the world. Our experience and dedication enable us to provide comprehensive logistics solutions that facilitate global trade and international mobility.
Global Transport Network: We have an extensive network of partners and transportation providers worldwide, allowing us to offer international road transport services to numerous destinations. From general cargo transportation to special shipments and complex logistics projects, we are prepared to address a wide range of needs.
Customized Solutions: We understand that each client and each shipment is unique. Therefore, we take pride in offering personalized road transport solutions tailored to the specific requirements of each client. Our highly trained professionals are ready to provide expert guidance and design an efficient and cost-effective logistics strategy.
Efficiency, Reliability, and Trust: Punctuality and safety are essential elements of our road transport service. We utilize advanced technology to monitor and track shipments in real-time, ensuring they reach their final destination safely and within the agreed-upon timeframe.
Regulatory and Customs Compliance: Our team is fully equipped to handle the regulatory and customs aspects involved in international road transport. We guarantee compliance with all applicable laws and regulations, ensuring that your shipments cross borders smoothly.
Sustainability: We are committed to environmental sustainability in all our road transport operations. We implement responsible practices and employ cleaner technologies to reduce our carbon footprint and make a positive contribution to the environment.
Customer Service: Our customer service team is available at all times to provide assistance and address any inquiries related to international road transport. We value open and transparent communication, prioritizing customer satisfaction at every step of the logistics process.
In summary, our international road transport services stand out for their efficiency, reliability, and customer satisfaction focus. As a comprehensive logistics company, we take pride in being a reliable and trustworthy partner that helps you overcome geographical barriers and achieve your business objectives in an increasingly interconnected world.
Why Monsala Business SLU is
Your Best Choice for International Road Transport?
We live in an era where globalisation has transformed the way we do business. Distances have been shortened by technology, innovation and an increasingly interconnected international trade network. Companies are no longer limited to their local markets; they now have the entire world as a potential stage for their products and services. This global expansion offers countless opportunities, but it also brings with it unique challenges.
At Monsala Business SLU, we are fully aware of the challenges posed by this intricate world of international trade. But more than that, we are experts in overcoming those challenges. With years of experience, a highly trained team and an extensive network of partners, we offer comprehensive international road transport solutions that ensure your business not only competes, but excels on the global stage.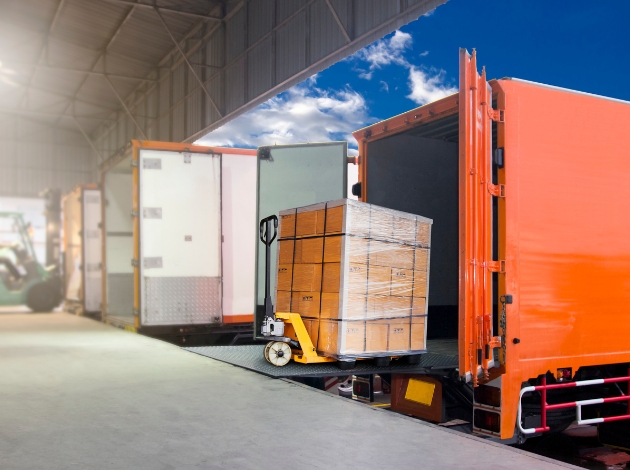 Commitment and Professionalism
At Monsala Business SLU, our strength lies in the professionalism, expertise and vast experience that our team possesses in international road transport. Each of our employees is an expert in his or her respective field, enabling us to offer high quality and efficient international road transport and logistics services. We pride ourselves on having a dedicated staff that puts their extensive knowledge and skills at the service of our customers.
We strive to provide exceptional service, as our mission is to always be at the service of our customers. To achieve this, we focus on thoroughly understanding each client's needs and expectations.
The field of international road transport is undoubtedly one of the most complex and dynamic in the business world. Routes change, regulations are updated, weather conditions can vary and sometimes unforeseen events arise that require immediate solutions. In this constantly evolving scenario, it is only natural that questions and challenges arise that need to be addressed promptly and effectively.
At Monsala Business SLU, we recognise the unpredictable nature of this sector. That is why we have not only prepared ourselves to offer first-class logistics services, but we also understand the importance of providing ongoing support to our clients. We know that, beyond transporting goods, our mission is to give you peace of mind and confidence every step of the way.
ARE YOU READY TO DISCOVER HOW WE CAN ASSIST YOU?
Don't wait any longer, get in touch with us today. Our team of experts is at your service to provide guidance and answer all your questions.
Contact us now through our website form, via email, or give us a call directly. We're here to help!
FINANCED BY THE EUROPEAN UNION THROUGH THE DIGITAL KIT PROGRAM FROM THE NEXT GENERATION EU FUNDS UNDER THE RECOVERY AND RESILIENCE MECHANISM